How to Become a Rehabilitation Psychologist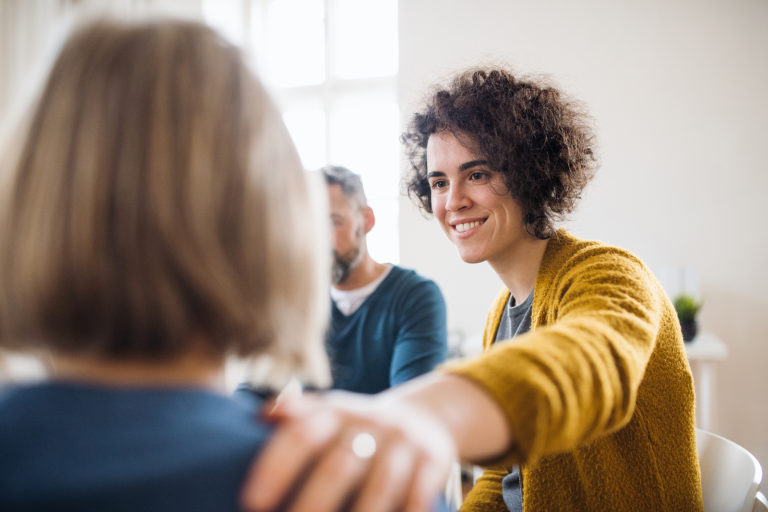 Rehabilitation psychology is a specialized field within psychology that focuses on helping individuals with disabilities, injuries, or chronic illnesses to lead fulfilling lives. As a rehabilitation psychologist, you would work with patients to help them overcome physical, emotional, and cognitive challenges that are preventing them from living life to the fullest. It is a rewarding career choice that offers opportunities to make a real difference in people's lives, and to help them achieve their full potential despite significant obstacles.
Here, we'll explore what you need to know about becoming a rehabilitation psychologist, from getting started with your education to where you'll be able to work once you complete your training.
Step 1: Complete a Rehabilitation Psychology Degree
The first step to becoming a rehabilitation psychologist is deciding what type of degree you would like to achieve. Typically, the higher-level degree types will open you up to more options.
Associate's Degree – Earning an associate's degree in psychology can be the first step toward working in rehabilitation. Earning an associate's degree is typically a two-year process. You will need to continue your education beyond this to be eligible for most jobs in the field.
Bachelor's Degree – Your bachelor's degree will take about four years to complete. You'll be able to delve into the rehab specialty, and may be able to take electives to help you better understand your future clients.
Master's Degree – This two-year degree is usually the minimum to begin the licensure process to work as a rehabilitation counselor.
Doctorate Degree – In order to become a licensed psychologist, you'll need to complete your doctorate degree – either a Ph.D. or a PsyD. The exact amount of schooling will depend on your courseload and program, but most people take between eight and ten years to complete their doctorate-level psychology degree. At this degree level, you'll be able to participate in research, allowing you to make valuable contributions that will positively affect the lives of your future clients. 
Step 2: Become Licensed as a Rehabilitation Psychologist
In order to gain your license as a rehabilitation psychologist, you'll need to closely follow the guidelines for your state. It's important to check these guidelines regularly as you move through the process of completing your education, as requirements can change over time.
Internship / Practicum Experience
Your master's or doctorate program will require you to put in internship or practicum hours in order to gain the experience you need for effective practice as a rehabilitation psychologist. You'll have a supervisor both at your practicum or internship site and within your educational program, allowing you to learn from the experience of seasoned professionals. Often, you'll receive a grade for your internship and practicum work. Pre-doctoral and post-doctoral training in medical settings is the norm for rehabilitation psychologists.
Examination
According to the American Board of Professional Psychology, you'll need to pass your board examination in order to gain licensure as a rehabilitation psychologist. Your graduate program will give you the information you need to fully prepare for your boards.
State Requirements
Different states have different requirements for licensure, and it's key that you stay on top of the requirements in your state. Your educational program should inform you of what you'll need to do to gain licensure, and provide you with the appropriate amount of practicum hours, internship hours, and test prep practice that you need to succeed in your journey to becoming a licensed rehabilitation psychologist.
Step 3: Apply for a Rehabilitation Psychologist Job
Rehabilitation psychologists work with individuals in a variety of medical settings. Deciding what type of patient population you wish to work with may help in narrowing down your job search as you enter the employment field.
What Careers Can I Pursue With a Rehabilitation Psychology Degree?
A rehabilitation psychologist generally works to counsel and support people with injuries or disabilities. As a rehabilitation psychologist, you may wish to specialize in working with elderly patients, sports patients, and even members of the military. In addition to these, rehabilitation psychologists can also work in the legal field providing expert testimonies and conducting assessments, or in academia teaching the next generation.
Where Can I Work With a Rehabilitation Psychology Degree?
A rehabilitation psychologist may find employment in healthcare settings such as:
Hospitals
Acute rehabilitation centers
Long-term care facilities and nursing homes
VA hospitals
Pain management and sports injury clinics
Step 4: Learn About Rehabilitation Psychologist Salaries
According to Zip Recruiter, the average rehabilitation psychologist makes between $41k to $57k per year. Your salary as a rehabilitation psychologist can differ greatly depending on where you live, your experience, and your education.