How to Become a Transpersonal Psychologist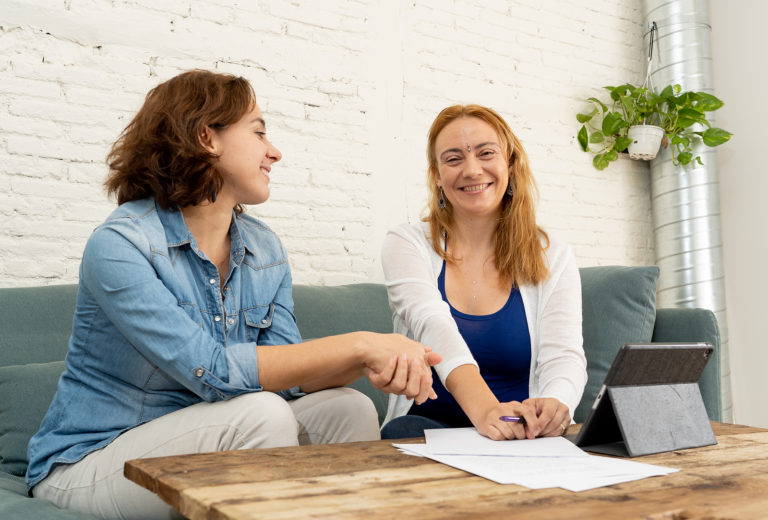 The terms "transpersonal psychology" and "spiritual psychology" are often used interchangeably. The study of the human psyche and integration of psychology with holistic living approaches and spirituality is known as transpersonal psychology. Though still young, this area is expanding swiftly as people become more conscious of the connection between emotional well-being and spiritual health.
Step 1: Complete a Transpersonal Psychology Degree
Although rare, several schools and institutions offer master's and doctorate degrees in transpersonal psychology. Because the term "transpersonal psychology" is so broadly defined, different educational institutions may have different requirements.
A transpersonal psychologist will be able to earn more money by getting a better degree. Those with a doctorate degree can anticipate making more money than those who have simply earned a master's degree since most businesses base compensation on experience and education.
Associate's Degree – An associate's degree won't be enough to practice as a transpersonal psychologist, but it will provide a little insight into the field. It will take two years to acquire.
Bachelor's Degree – A four-year degree that will provide the very basic level of education needed in a psychological field.
Master's Degree – Most typical degree for a transpersonal psychologist. It requires a bachelor's degree and an additional two years of study.
Doctorate Degree – The highest level of education a transpersonal psychologist can receive. It will require either a bachelor's degree or master's degree, and an additional three to six years of study, and a number of hours working as an intern. A doctorate degree in transpersonal psychology will either come in the form of a PhD or a PsyD.
Step 2: Become Licensed as a Transpersonal Psychologist
Transpersonal psychologists can become licensed counselors in their state, which may come with greater compensation than some other job categories.
While a transpersonal psychologist working as a mental health counselor needs to have a master's degree and state licensure, recreational therapists only need a bachelor's degree. A recognized coach training program must generally be completed before a transpersonal psychologist can become a life coach.
Internship / Practicum Experience
Transpersonal psychologists should participate in conferences and seminars related to their field. This is a great chance to connect with like-minded people and learn about emerging trends in the business. The American Psychological Association (APA) and the Association for Transpersonal Psychology (ATP) are just a few of the recognized organizations representing transpersonal psychologists.
The organizations mentioned above are excellent places to look for sources of continuous education. Continuing education courses from the APA are approved by most state boards.
Examination
While there's no standardized examination for individuals who desire to work in transpersonal psychology, many legitimate jobs in this field require advanced degrees, as outlined above and below.
State Requirements
The majority of states mandate that transpersonal psychologists working as mental health counselors obtain licenses, which normally ask for a master's degree or higher and supervised clinical experience.
Step 3: Apply for a Transpersonal Psychologist Job
People who study transpersonal psychology generally look to work in professions where they can use their education and expertise to help others understand their lives, perceptions, and experiences. However, particular responsibilities may vary depending on the vocation.
For instance, a therapist with training in transpersonal psychology could listen to patients talk about their personal struggles before helping them find solutions by integrating meditation, dream work, and spiritual growth into sessions.
The goal of transpersonal psychology is to help people grow spiritually, emotionally, and personally by fusing research from other fields to comprehend human consciousness and experience. These skills may serve as a basis for employment in education, counseling, government service, healthcare, and business.
What Careers Can I Pursue With a Transpersonal Psychology Degree?
Depending on their degree of education and career objectives, transpersonal psychologists are suited for a wide range of positions. Transpersonal psychologists often work in research facilities, educational settings, and business settings, where they examine the impact of holistic living and spirituality on people's general health. Listed below are just a few of the job categories that the professions of these experts fall into:
• Teaching positions
• Corporate consulting roles
• Research positions
• Art therapy positions
Transpersonal psychology can also provide a foundation for a career as a recreational therapist, a mental health counselor, or a life coach.
Recreational therapists design and construct care plans for the sick, wounded, and handicapped. While recreational therapists utilize a variety of therapy methods, they often use arts and crafts projects and activities to enhance their patients' mental wellness.
Where Can I Work with a Transpersonal Psychology Degree?
Work for transpersonal psychologists is possible in:
Public Service — A range of organizations and government agencies are interested in hiring transpersonal psychologists to sustain the spiritual well-being of their staff.
Private Practice — A lot of psychologists, including those in the field of transpersonal psychology, have their own practices.
Step 4: Learn About Transpersonal Psychologist Salaries
According to the U.S. Bureau of Labor Statistics (BLS), employment for recreational therapists was predicted to grow at a rate of 8% between 2019 and 2029. While the BLS doesn't track salaries for transpersonal psychologists, it does track them for recreational therapists, mental health counselors, and life coaches (who are classified as "all other counselors") — three of the main professions transpersonal psychologists may end up in.
Median annual salaries for recreational therapists were $47,940 in the United States as of 2021. The BLS reported that recreational therapists earn median annual salaries as high as $71,380 in California and as low as $61,640 in Connecticut, states that have the highest employment levels for this profession.
Median annual salaries for mental health counselors were $48,520 in the U.S. as of 2021. The BLS reported that mental health counselors earn median annual salaries as high as $66,190 in Utah and as low as $63,430 in New Jersey, states that have the highest employment levels for this profession.
Median annual salaries for "all other counselors" were $45,160 in the United States as of 2021. The BLS reported that "all other counselors" earn median annual salaries as high as $82,020 in New Jersey and as low as $63,290 in Oregon, states that have the highest employment levels for this profession.