How to Become an Engineering Psychologist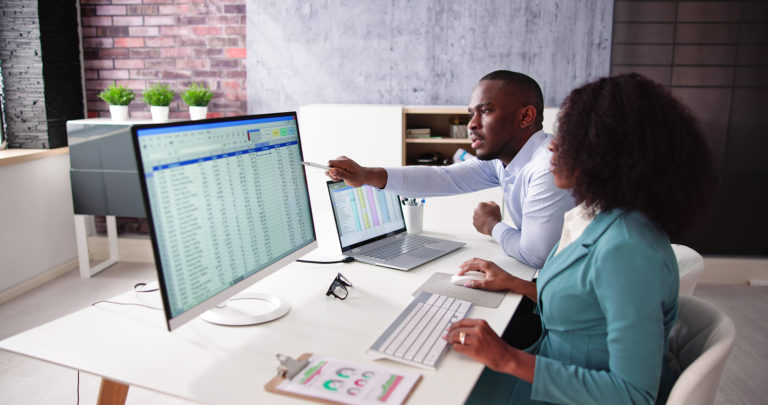 Engineering psychology (sometimes known as human factors engineering) is a branch of industrial-organizational psychology focusing on how people interact with the goods they use on a daily basis. In this area, experts focus on investigating the interactions between people and machines. They research how we use, perceive, and are affected by commonplace products and technology. Making some items safer and simpler to operate is another responsibility of engineering psychologists.
Engineering psychology can be a fascinating, challenging, and rewarding discipline for those who are interested in this career path. Becoming an engineering psychologist isn't difficult if you follow the procedures and recommendations outlined below.
Step 1: Complete an Engineering Psychology Degree
The first step in becoming an engineering psychologist is obtaining a bachelor's degree in general psychology from a four-year college or university. But the majority of engineering psychologists also hold a graduate degree or multiple degrees (a master's degree, plus, in some cases, a Ph.D. or PsyD degree) in engineering psychology and related areas of psychology. Note that these graduate degree programs should be accredited by the Human Factors and Ergonomic Society (HFES).
If you're considering a career in engineering psychology, you should start by learning more about the many engineering psychology programs various schools offer.
Associate's Degree – In order to become an engineering psychologist, you will need much more education than an associate's degree can offer, but it will provide you with a good introduction to the field. It will require two years of study.
Bachelor's Degree – A four-year degree offering a basic level of education an engineering psychologist will need.
Master's Degree – The minimum education that a licensed engineering psychologist will need. It will require a bachelor's degree and an additional two years of study.
Doctorate Degree – The highest level an engineering psychologist can acquire. It will require either a bachelor's degree or a master's degree, an additional three to six years of education, and a number of hours working for an internship.
Step 2: Become Licensed as an Engineering Psychologist
While there's no formal licensure requirement for individuals who desire to work in engineering psychology, most legitimate jobs in this field require advanced degrees and/or internships and practical experience, as outlined above and below.
Internship/Practicum Experience
Internships provide engineering psychology students with real-world experience that increases their employability and deepens their knowledge of the field. Some students have gotten job offers while still working in an internship in this discipline due to the rising need for engineering psychologists.
An engineering psychologist's skills and knowledge are increased by actively searching out more education and qualifications, which also improves their résumé. Professionals with a variety of related specializations have a better chance of attracting the attention of more companies and organizations. Considerations for related specializations include ergonomics, workplace safety, environmental safety, product design, healthcare technology and systems, human performance, programming, experimental design, usability testing, technical writing, and statistics.
Examination
An examination is needed to become licensed. This is typically done through the Association of State and Provincial Psychology Boards with a test called Examination for Professional Practice in Psychology (EPPP).
State Requirements
Different states have different requirements for licensure, but the most common requirement is a master's or doctorate degree through an accredited school, passing the EPPP, and a number of work hours submitted from your internship.
Step 3: Apply for a Job as an Engineering Psychologist
Professionals that work in this profession often go through a certain degree of engineering- and psychology-based training, including studying curricula that focus on how to blend these two fields.
In 2019, 1,100 industrial-organizational psychologists (which include engineering psychologists) were employed in the United States, according to the U.S. Bureau of Labor Statistics (BLS). Industrial-organizational psychologist employment is expected to grow at a similar rate as the average during the 2019-2029 decade, generating some 200 new positions.
What Careers Can I Pursue With an Engineering Psychology Degree?
People who have obtained degrees in engineering psychology are able to work in fields such as:
• Aviation
• Engineering
• Computer Science
• Software Development
Engineering psychologists are also found in the medical field, since the usability of medical equipment can, in extreme cases, determine whether a patient lives or dies.
The majority of engineering psychologists work in academia, government, or industry. Their work heavily relies on research, and they concentrate on comprehending how people engage with technology. Manufacturing professionals use this knowledge to optimize designs for usability and appeal to consumers.
Where Can I Work with a Degree in Engineering Psychology?
There are many suitable workplace options for educated and licensed engineering psychologists. Some examples of such places are:
Step 4: Learn About Engineering Psychologist Salaries
According to the Bureau of Labor Statistics, median annual salaries for industrial-organizational psychologists (which include engineering psychologists) were $105,310 in the United States as of 2021. BLS reported that industrial-organizational psychologists earn median annual salaries as high as $123,090 in California and as low as $72,640 in Massachusetts, states that have the highest employment levels for this job category.
After gaining years of expertise in their field, a seasoned engineering psychologist often sees increases in pay. A change in job setting might also help them earn more money. For instance, people who work in the private sector often make more money than those who work in academia.
Although a master's degree in engineering psychology (or a closely similar discipline) is often required for entry into this job sector, individuals with more advanced degrees typically earn substantially more money. Therefore, a professional engineering psychologist's earning potential can be enhanced by seeking a Ph.D. and/or a PsyD degree.