How to Become a Criminal Psychologist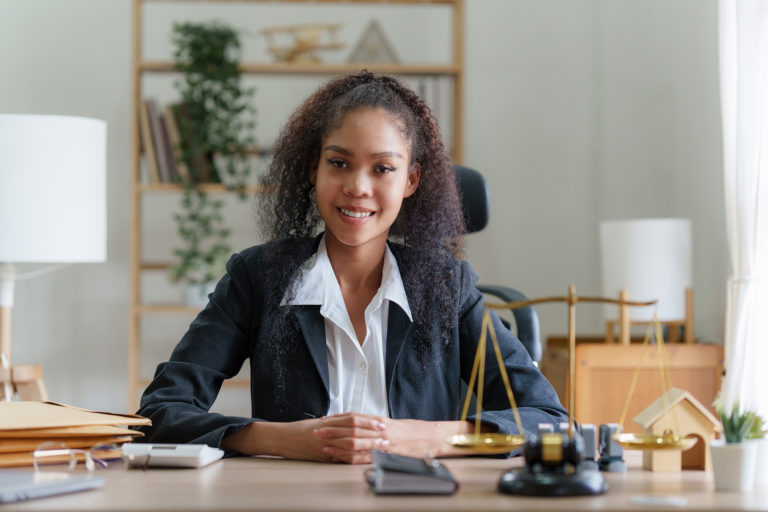 Television crime shows often have a criminal psychologist as a character helping to solve crimes. On TV, and in real life, that is what criminal psychologists do.
Criminal psychologists study the criminal mind. They study how the person engaged in criminal behavior thinks, what brought them to commit the crime, and how they feel as they are committing a crime.
Criminal psychologists work with law enforcement to provide a likely profile of a person who committed a specific crime, often by visiting crime scenes. They also can also determine a criminal profile by analyzing and reviewing evidence law enforcement has gleaned from the crime scene.
Step 1: Complete a Criminal Psychology Degree
To become a criminal psychologist, you must first earn an undergraduate degree in psychology or a related major. After that, you must earn a master's degree in psychology. Even then, although some jobs may be available to you, to call yourself a criminal psychologist, all states require you to meet their licensure requirements by obtaining a doctorate degree, either a Ph.D. or Psy.D.
Associate's Degree –You can earn an associate's degree in psychology as a step toward your eventual doctorate degree in criminal psychology.
Bachelor's Degree in Psychology or a related field –A related field may be criminal justice or human services. This degree is required for you to be accepted in the next phase of your education which is to earn a master's degree in criminal psychology.
Master's Degree in Criminal Psychology – The American Psychological Association (APA) does not recognize the discipline of criminal psychology but does recognize the discipline of forensic psychology.
The minimum requirement you must meet to find a job in the field as a criminal psychologist is to earn a master's degree in forensic psychology. It generally takes between one and three years to earn this degree.
There are many jobs available to you after you earn your master's degree, but to be a licensed criminal psychologist, all states require a doctorate degree. This can be either a Ph.D. or a PsyD.
Step 2: Become Licensed as a Criminal Psychologist
Now that you've finished your doctorate, it's now time to get licensed as a psychologist. Licensure and certification is required in all states, but its specific requirements vary depending on the state that you're applying through.
Internship or Practicum Experience
All states require supervised work hours. The number of hours varies by state ranging from 1,500 to 6,000 hours. Not all of these hours must occur after you obtain your doctorate. Depending on the state, the hours you work while earning your doctorate may count.
A licensed psychologist or psychiatrist must supervise the work hours. You can also enroll in an internship approved by, and overseen by, the American Psychological Association (APA).
Examination
Passage of the Examination of Professional Practice in Psychology (EPPP) test will be required. You can take this test up to four years after you earn your doctorate, however, it is recommended that you take this test as soon as possible. If you do not pass, you can retake the test up to four times in a 12-month period. It costs $600 to take the test and an additional $87.50 for the testing site. You can purchase practice tests for $64.50.
State Requirements
It can be challenging to know what your state's requirements are for obtaining certification as a criminal psychologist as each state has its own specific requirements for licensing.
A Ph.D. or Psy.D. from a regionally accredited college or government-chartered institution will be required for certification as a criminal psychologist. Some states require the degree to have been earned at an APA-accredited program. If your degree is not from one of these, the testing board may individually evaluate the curriculum of your institution.
Additionally, all states require you to renew the licenses. The renewal requirements vary, but all require continuing education (CE) hours. For example, California requires renewal every two years. You must earn 36 CE hours to renew your license.
Step 3: Find a Job as a Criminal Psychologist
Once you have completed your education and followed your state's guidelines for licensure, you are ready to search for a criminal psychologist job. Many connections can be made through your educational programs and internships/externships. Some alumni associations can also be helpful in networking with others in the field who may have employment tips and opportunities.
What Careers Can I Pursue with a Ph.D. or PsyD in Criminal Psychology?
Several options are available for those with a doctorate in criminal psychology. Some examples are:
Independently as a contractor
Where Can I Work With an Applied Psychology Degree?
Step 4: Learn About Criminal Psychologist Salaries
The Bureau of Labor Statistics which provides information about various careers, including psychologists, does not provide salaries for specialty areas. According to Indeed, updated December 17, 2022, a criminal psychologist can expect to earn.
An average salary of $114,290 per year
The average salary for someone who has worked only 1-2 years: is $79,183
The average salary for someone who has 10 years of experience: is $169,001
Salaries vary by geographical area.