How to Become an Environmental Psychologist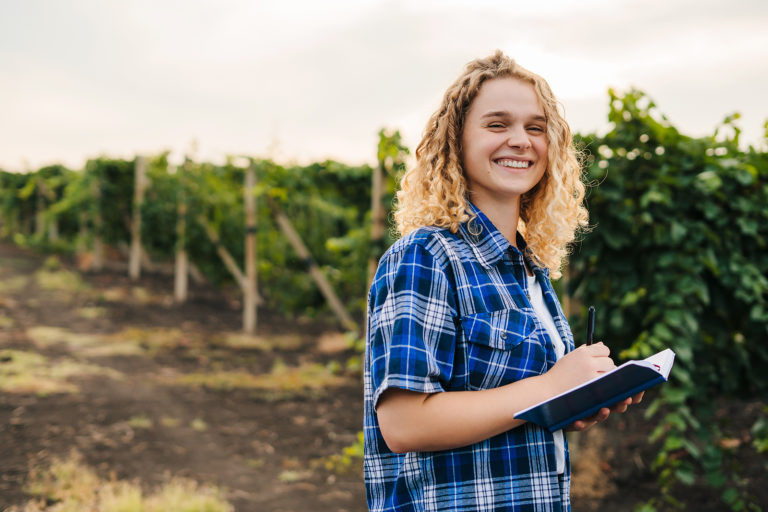 Life doesn't exist in a vacuum. Though we may be reluctant to admit it, the world around us impacts how we feel and how we behave. The study of how human behavior is affected by our surroundings, and vice versa, can be called environmental psychology. This new study is gaining ground in these modern times when more people and businesses are demonstrating concern about the environment, pollution, and global warming. Addressing and studying the interactions between people and the environment is the job of environmental psychologists.
Step 1: Complete an Environmental Psychology Degree
To become an environmental psychologist, you must first choose a degree type. Typically, it will make the most sense to shoot for the higher-level degrees in order to open up the most possible options for yourself, but in some cases, a lower-level degree might be more appropriate.
Associate's Degree – By completing entry-level college coursework, students can be exposed to psychology and earn a two-year associate's degree. The niche field of Environmental Psychology, however, is not taught until the master's level.
Bachelor's Degree in Psychology – As an undergrad, learners can study psychology and perhaps complete a few courses in the new discipline of environmental psychology. The four-year degree is considered the foundational education level for those pursuing this career.
Master's Degree in Environmental Psychology – A two-year master's degree prepares students to enter a career in Environmental Psychology as a researcher. Programs delve into how the environment impacts the quality of life as well as how people are affected by an urban setting versus a rural one. As this is a new field, there are only a handful of such programs in the country.
Graduate Certificate in Environmental Psychology – A few graduate certificate programs exist where those in the field of psychology can gain expertise on how the environment around them influences human behavior. Such certificates can be completed in six to nine months.
Doctorate Degree in Environmental Psychology – Though few schools offer this program by name, it is more commonly offered as part of a multidisciplinary approach that includes psychology, urban design, or environmental policy and planning. This is a research-intensive field though a handful of internships may be available. Doctorate degrees, which tend to include a dissertation or final project, take three to five years to complete.
Step 2: Become Licensed as an Environmental Psychologist
Since environmental psychology is primarily a research position, professionals in the field do not provide direct clinical care. As such, obtaining licensure is not needed.
Internship / Practicum Experience
Students who study environmental psychology may be able to complete internships but they will likely spend most of their time completing research. In this way, they would work for nonprofits or government agencies to conduct research on the impacts of pollution, smog, or traffic congestion on those living in a community. As this is a new field, finding advertised internships may be difficult so students may need to get creative and create their own.
Examination
Examination for licensure is provided through the Association of State and Provincial Psychology Boards with a test called the Examination for Professional Practice in Psychology (EPPP).
State Regulations
There are different regulations for licensure depending on the state you plan on practicing in, but typically you will need a master's degree or a doctorate degree, and you will need to pass the EPPP exam. You will also be expected to submit a number of internship hours, and renew your license every few years.
Step 3: Apply for an Environmental Psychology Job
Environmental psychologists' days are spent researching how one environment or another impacts people living in those areas. Graduates who specialize in this area will likely work in research or education teaching the theory-heavy specialty to the next generation of students.
What Careers Can I Pursue With an Environmental Psychology Degree?
A dose of creativity and resourcefulness is needed to find work in the nascent field of environmental psychology.
Environmental Program Development – An environmental psychologist might work for a government agency to develop and implement recycling or reuse programs. This might include conducting studies on program effectiveness and what motivates people to recycle or reuse versus not.
Environmental Psychologists (research) – environmental psychologists may partner with government agencies and nonprofits to understand the impact of negative environments (smog, traffic congestion, no greenery, etc.) on people living in those communities. They might then prepare their research for publication or presentation. They might also teach if they are employed by a college or university.
Environmental Psychologists (consultant) – As going green has become more popular, environmental psychologists might be hired by builders or city planners to explain the benefits of incorporating green space or urban gardens into new residential apartment buildings. They might also be tasked with conducting research on electric car usage and presenting evidence to city planners on installing additional electric car stations.
Where Can I Work With an Environmental Psychology Degree?
Though many who study environmental psychology will continue careers in education, others will work for various local and national government agencies, including housing and urban development (HUD). Others might work for private or corporate builders to consult on the value of incorporating green spaces for new building projects.
Step 4: Learn About Environmental Psychology Salaries
Since environmental psychology is an emerging sub-discipline, it is too early to decern precise salaries. Those who work for builders as consultants may be able to command higher salaries while those who obtain careers in government agencies such as HUD may earn less. Education level, years of experience, location, and more are factors that determine earnings. According to the Bureau of Labor Statistics, general psychology salaries land at around $81,000 per year.