How to Become a Media Psychologist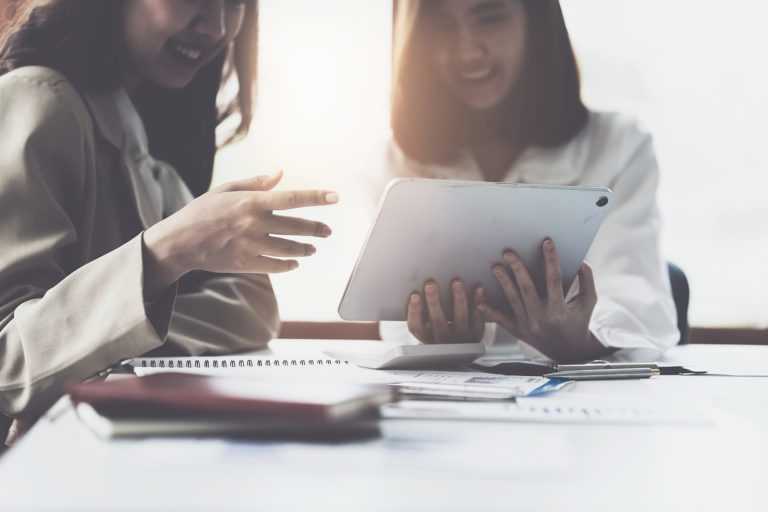 Media psychology is the study of how exposure to various types of media affects behavior and the human brain. Any type of media can be involved, such as television shows, newspapers, video games, radio (including music), websites, phone apps, and other such platforms. Someone with a degree that has a focus on media psychology can further specialize to focus on one type of media or programming in particular.
Jobs abound in media psychology because so many different types of organizations want to get expert opinions on it. Advocacy groups, entertainment companies, marketing groups, and more all will want to hear your expert thoughts.
Step 1: Complete a Media Psychology Degree
While you need a doctorate to get a license as a practicing psychologist, media psychology is much different. You can find work with almost any type of degree in this field! Of course, the higher your degree, the higher the positions (and salary) that you'll be qualified for.
Bachelor's Degree – A minimum of a bachelor's degree in psychology is generally required by employers who hire media psychologists. This is a typical four-year degree. It is often possible to take the first two years' worth of courses under a general psychologist associate's degree program and then transfer the credits to a four-year institution, which is a convenient alternate route for those years.
Master's Degree – A master's degree in media psychology is a step up from a bachelor's, and is typically more impressive to potential employers or clients. It normally takes two more years to obtain, once you've completed your bachelor's.
Doctorate Degree – The top degree. A doctorate, such as a Ph.D. or PsyD, generally isn't required in order to offer consulting and similar services in media psychology, but it's still the most impressive degree to have. If you do intend to offer clinical psychology services, you will need this degree in order to get a license. The amount of time it takes to get a doctorate varies, with several years being common.
Step 2: Become Licensed as a Media Psychologist
There is typically no need to get a license to be a media psychologist. The exception is if you want to provide patient-facing counseling services to individuals, such as therapy. If that is your goal, you'll need a doctorate degree.
Internship / Practicum Experience
Most media psychologists do work that does not require this
The exception is if you want to be a clinical psychologist. Then, the internship or practicum experience requirement varies by state, with two years being common.
If you need this experience in your state, it typically must be gained during the licensing process. You'll get a provisional license to allow you to practice.
Examination
While there may be exceptions, most states require you to pass two examinations in order to get a license. One tests you on your psychological knowledge, while the other tests your knowledge of state laws and regulations. There are fees for both, and they often range into hundreds of dollars.
Step 3: Apply for a Media Psychology Job
Many people in this field don't apply for jobs. Instead, they become consultants and seek interested organizations that need their expertise. If you intend to take this path, it's a good idea to take some business courses in college to help guide you as you grow your consultancy practice.
If you do apply for a job, expect more competition for positions that will accept bachelor's degree holders, and less competition as the degree requirements go up. You can find yourself working at a wide variety of companies and organizations, too, some of which are more competitive than others.
What Careers Can I Pursue With a Media Psychology Degree?
There are several career opportunities available to those who hold media psychology degrees, such as the following:
Marketing Consultant – People who want to sell things are always looking for more effective ways to do it. Help them by explaining the latest findings on how media affects their audiences.

Media Consultant – The entertainment industry needs media psychologists to advise them on everything from general strategy to how to (and whether to) censor sensitive content. Healthcare advocacy groups also work with media consultants to devise the most effective mass-media campaigns for healthy practices.

Media Psychologist – You can work on research projects, continue your education, help update old information with new research, and more. Another option is to become a teacher of media psychology, though some employers will require you to also have degrees in education if that is your goal.
Where Can I Work With a Media Psychology Degree?
Media psychologists are needed by a variety of employers, including:
Television and radio stations
Step 4: Learn About Media Psychology Salaries
According to ZipRecruiter, media psychologists made an average of about $57,500 per year. This equates to roughly $28 per hour. Annual salaries range from $110,000 per year on the high side, and $20,000 per year on the low end. Skill level, college degree level, geographic location, and the type of organization one works for are some of the primary factors that determine pay in this field.