How to Become a Personnel Psychologist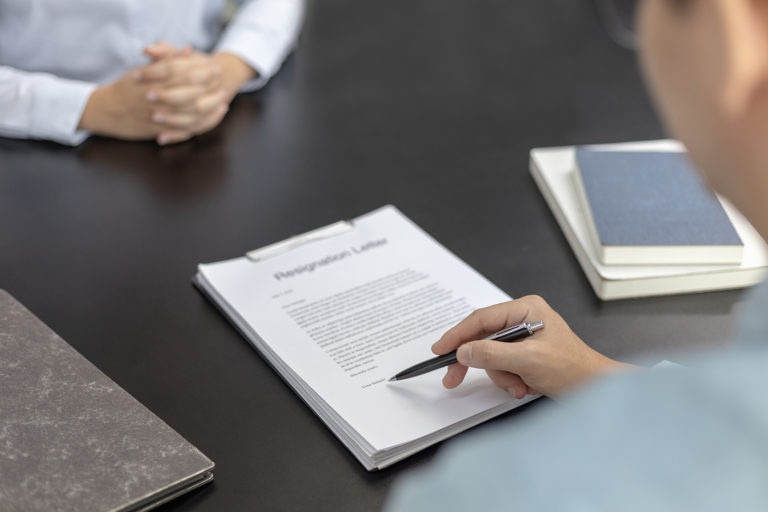 Do you enjoy working with organizations and hiring or with training? If so, a job as a personnel psychologist is a good fit. This occupation is a subfield of organizational psychology and it covers industrial issues.
Everything from new hire onboarding to human resources and safety training is encompassed in the work of a personnel psychologist. Learn more about what it takes to be a personnel psychologist with the right training and licensing.
Step 1: Complete a Personnel Psychologist Degree
The route to becoming a personnel psychologist starts with going to school in a post-secondary institution. Generally, this involves attending a two-year or four-year program for an associate's or bachelor's degree at a minimum. However, depending on the school, you may also find diploma and certificate programs that lead or supplement personnel psychology training.
Furthermore, in order to be a licensed psychologist, you will need to go to school to become a psychologist first. The personnel focus is a specialization, which may be a minor degree program or a certification.
Associate of Arts (AA) or Science (AS) Degree – two-year training programs in science or medicine that lead or incorporate psychology
Master's Degree – one to three years for a specialized advanced degree in pre-med, biology, psychology, sociology, or marriage and family therapy
Doctorate Degree – a psychologist is required to have a doctoral degree to be licensed and to practice, which can include a Doctorate of Psychology (PsyD) 
Step 2: Become Licensed as a Personnel Psychologist
In order to be eligible for employment as a personnel psychologist, you must go through certain procedures. This process will vary slightly from state to state, but the general route is the same throughout the US.
Start by getting a doctoral degree in a subject related to personnel psychology. The most common degree is in psychology with a specialization in industrial and organizational personnel.
Personnel psychologists must also have clinical experience in order to sit for a board examination for certification purposes. Clinical training involves supervised hours in a medical facility or office. The amount of time spent in clinical varies, as does each state's requirements for a minimum number of hours. However, the range of clinical hours is from 1,500 to 6,000 hours.
Once you have completed a training program in personnel psychology that prepares you for the exams, you can apply for the boards. Again, you need to have a certain number of clinical hours, which means most students wait until they graduate college to sit for a board exam.
After taking a board certification exam and becoming certified as a personnel psychologist, it is time to get a license. A psychology license is available in most state departments of psychology or health. A license is considered a business permit and is needed for personnel psychologists to start working independently or for a company in that state.
Internship / Practicum Experience
Clinical experience with in-person psychology training is required
Hours of experience in clinicals vary for certification and license in every state
Provided by universities, technical schools, and training providers as part of a curriculum
Not often paid but can be completed in exchange for tuition credits depending on the school
Available at psychologists, human resources offices, mental health institutions, etc.
Examination
Can be completed online for most states
Must be renewed annually for a fee
At least one major exam in psychology needs to be passed successfully for personnel psychologists to apply for jobs
State Requirements
Look up jobs for personnel psychologists with the state job board or department of labor
Learn how to start your own practice as a psychologist working for industrial and organizational businesses
Step 3: Apply for a Personnel Psychologist Job
To find the best personnel psychologist job in your area, start with your local school. The place where you are learning to become a personnel psychologist should provide you with job resources and listings. In addition, local boards, such as current bulletin boards and digital job boards online, will help you find a job.
Search for entry-level personnel psychology positions when you are first starting out in this field. These jobs will work best for your experience level and skill set. From there, you can advance up through the company where you work or find a better job with a longer job history.
What Careers Can I Pursue With a Personnel Psychologist Degree?
Industrial personnel psychologist
Research consultant for organizations
Human resources psychologist
Where Can I Work With a Personnel Psychologist Degree?
Hospitals and medical clinics
Private offices and practices
Forensics and law enforcement
Step 4: Learn About Personnel Psychologist Salaries
As a trained and licensed personnel psychologist earning a regular full-time income, the average salary is $91,783 in the US. This is based on the national average and a range that includes lower and higher salaries in this ballpark you could also earn. In addition, certain states in the US pay personnel psychologists more money, such as New York, where these professionals earn $104,441 a year, and Illinois, where the pay average is $110,616 annually.