How to Become an Educational Psychologist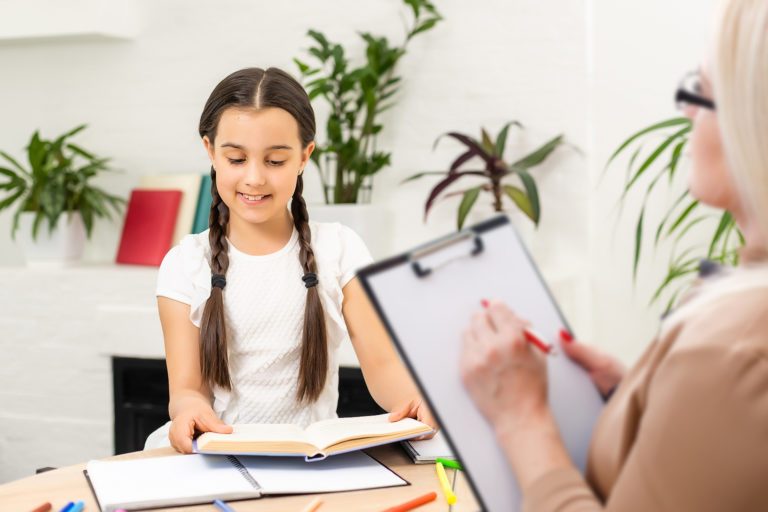 The educational psychologist is different from the mental health counselor at school. While the mental health specialist assists students with problems such as depression or anxiety, the educational psychologist deals more with learning disabilities and students with special educational needs. This is the professional who may help develop a child's Individualized Educational Plan (IEP) or may assess the level of a student's learning disability. Educational psychologists work in conjunction with the student, their family, and school staff and administration to ensure each child receives the highest quality of education possible. This may entail devising accommodations or strategies to help students who learn differently.
If you're interested in pursuing a career as an educational psychologist, you'll need a strong academic background in psychology, learning disabilities, teaching methods, and more. In most states, you'll also need a license and a doctoral degree, such as Ph.D. or a Psy.D. in educational psychology. Although, in some instances, it may be possible to gain employment in this field with only a master's degree.
Step 1: Complete a Degree in Educational Psychology
Any college degree that you earn in psychology or education will familiarize you with the basics. This includes all of the following:
Associate's Degree – This is a two-year degree that prepares you to transfer into a four-year program at a university. In the Associate in Arts program, you'll be introduced to psychology or to education, and you'll complete the introductory coursework that is a prerequisite to more advanced classes. Most Associate degrees require the completion of around 60 college credits.
Bachelor's Degree – Next comes your bachelor's degree. This is a four-year degree that typically requires the completion of 120 credit hours. Earning your bachelor of arts degree in psychology, education, or a related field will best prepare you to work as an educational psychologist.
Master's Degree – A master's degree usually takes around six years of education beyond high school. It adds an additional 30-40 credit hours beyond those needed to earn your bachelor's degree.
Graduate Certificate – A graduate certificate in educational psychology is usually helpful for students who have earned their master's degree in a field other than educational psychology. It provides specialized training and education in the field and usually requires the completion of around nice college credits. It's usually offered as an elective course and is not typically a requirement to enter a doctoral program.
Doctorate Degree – To earn your doctoral degree, you'll need to complete an additional 60-70 hours of college-level coursework in educational psychology. You must also complete practicum hours and an internship.
An advanced degree is required to become licensed as an educational psychologist. Most jobs require the completion of a doctoral degree, but there may be occasions when a master's degree is sufficient.
Step 2: Become Licensed as an Educational Psychologist
Every state requires educational psychologists to become licensed. The process includes several steps:
Internship / Practicum Experience
You must complete practicum hours and an internship to become a licensed educational psychologist. There are subtle differences between them:
Practicum – Allows students to observe and work under the close supervision of a licensed psychologist
Internship – Allows students more leeway to work without direct supervision
As a student in educational psychology, you will likely complete your practicum or serve your internship in some type of academic setting. You might work with professionals in curriculum development, designing curricula for differently-abled students, or in a public or private school, learning more about the IEP process.
Examination
To become a licensed educational psychologist, you must pass the Praxis exam offered by the National Association of School Psychologists. A passing score is 147.
State Requirements
Each state has its own requirements regarding the licensing and license-renewal process. But all licensed psychologists must take a certain number of continuing education hours each year to remain certified. The minimum number is 75, to be completed within 36 months of renewal.
Step 3: Apply for a Job as an Educational Psychologist
Once you've earned your doctoral degree, completed your practicum, worked the designated number of hours as an intern, and passed your Praxis exam, you'll be qualified to work as an educational psychologist. You may be surprised to learn how many industries hire applicants with your qualifications.
What Careers Can I Pursue With a Degree in Educational Psychology?
The skills of an educational psychologist are diverse. You may find yourself working as a consultant for a curriculum development company, as a psychologist in a public or private school, or as a teacher or researcher at the university level. Many educational psychologists also work in private practice.
Where Can I Work With a Degree in Educational Psychology?
With the right degree and credentials, you could find work in multiple areas, including:
Step 4: Learn About Educational Psychology Salaries
According to the Bureau of Labor Statistics, the median annual salary for psychologists who worked in schools was $78,780 in 2021. Educational psychologists who were employed by physician's offices earn a bit more, and those who worked in family services earned a bit less. Still, this is a rewarding and lucrative career field for those with the right training and credentials.
If you've always been intrigued by the science of psychology and human behavior, a career as an educational psychologist may be perfect for you.