How to Become a Spiritual Psychologist
A spiritual psychologist is one who combines traditional clinical therapeutic approaches to counseling with spirituality to help those who are having a spiritual or emotional crisis. The psychologist focuses on understanding that the body, mind, and spirit must be studied together. The discipline blends spirituality and science to help individuals cope with life's problems.
Although spiritual psychology has been used for centuries by religious organizations and psychologists, the specialty is not recognized by the American Psychological Association (APA). The APA does have a division for the psychology of religion and spirituality. This focuses on understanding the impact of spiritual elements on a person's mental health.
To be a spiritual psychologist, you must become a licensed psychologist. The process is long and requires dedication and commitment. Each state has its own licensing requirements, but all states require you to have a Ph.D. Or a Psy.D. degree.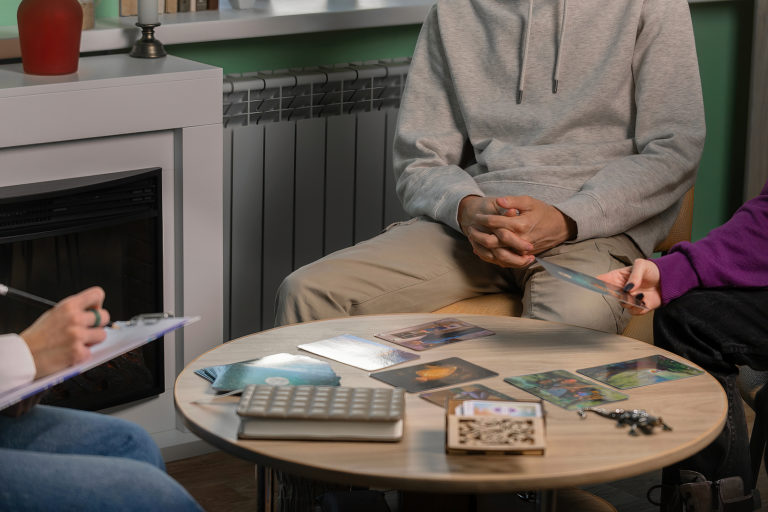 Step 1: Complete a Spiritual Psychologist Degree
To be a spiritual psychologist, you must first earn a bachelor's degree which is a required step to earning a master's degree and ultimately, a Ph.D. or Psy.D.
Associate's degree: This is the first step some take as they head for their eventual goal of earning a doctorate degree. Not everyone earns an associate's. Most people enter a college or university with the goal of earning a bachelor's degree. It will take two years to complete.
Bachelor's degree in psychology or a related field: Psychology is the preferred degree, however, a related field may be religious studies or philosophy. It generally takes four years to obtain a bachelor's degree.
Master's degree in spiritual psychology: You must have a bachelor's degree to be accepted in a master's degree program. Many schools offer a master's degree in spiritual psychology. A minimum requirement is a master's in psychology. At the completion of a master's degree, some states allow you to become licensed and practice as a psychotherapist, but you may not call yourself a psychologist unless you have a Ph.D. in psychology or a Psy.D. degree. The length of time it will take you to earn your master's degree depends on whether you attend school full or part-time. It can take between one and three years.
Earning a doctorate degree: To call yourself a psychologist, you must have a Ph.D. or a Psy.D. degree. It takes between three and five years to earn your doctorate degree, and you will be required to first achieve a bachelor's degree or a master's degree, and complete a number of hours in an internship.
Step 2: Become Licensed as a Psychologist
There is no license for spiritual psychology, but to be employed or have your own practice as a spiritual psychologist, you must be a licensed psychologist. Each state has its own specific licensing requirements, but you must be licensed in each state in which you plan to practice.
A Ph.D. or Psy.D. degree will be required for licensure. The degree must be from a nationally accredited college or university or government-chartered institution. Some states require the degree to be from an APA-accredited program for you to qualify to take the licensing exam.
Examination
You must pass the Examination of Professional Practice in Psychology (EPPP) test. You have four years after earning your doctorate degree to take this test. If you do not pass the first time, you can retake the test up to four times in a 12-month period.

The fee for taking the test is $600 with an additional $87.50 for the testing site. You can purchase practice tests for $64.50.
Internship / Practicum Experience
All states require you to have supervised work hours in addition to all the other requirements for licensure. A licensed psychologist or psychiatrist must supervise the hours. You can also enroll in an APA-approved internship program to meet the requirement for supervised hours.
State Requirements
No state issues a license for life. The renewal requirements vary by state, but all require continuing education (CE) hours for renewal. For one example, California requires renewal every two years, and you must earn 36 CE hours during that two years to qualify for renewal.
Step 3: Apply for a Spiritual Psychologist Job
Spiritual psychologists can pursue careers working with:
Step 4: Learn About Spiritual Psychologist Salaries
The U.S. Bureau of Labor Statistics (BLS) provides statistics about salaries for hundreds of various careers including for psychologists. There is no separate category for spiritual psychologists.
The BLS Occupational Outlook Handbook (OOH) found the median pay for psychologists in 2021 was $81,040 a year. Median means that 50 percent of psychologists earned more than that and 50 percent earned less.
The top 10 percent earned more than $133,890. The lowest 10 percent earned less than $47,850.
The BLS also projects there will be a need for about 14,100 more psychologists every year for the next 10 years with annual job growth of about 6 percent, which is about as fast as the average for other careers.