How to Become a Police Psychologist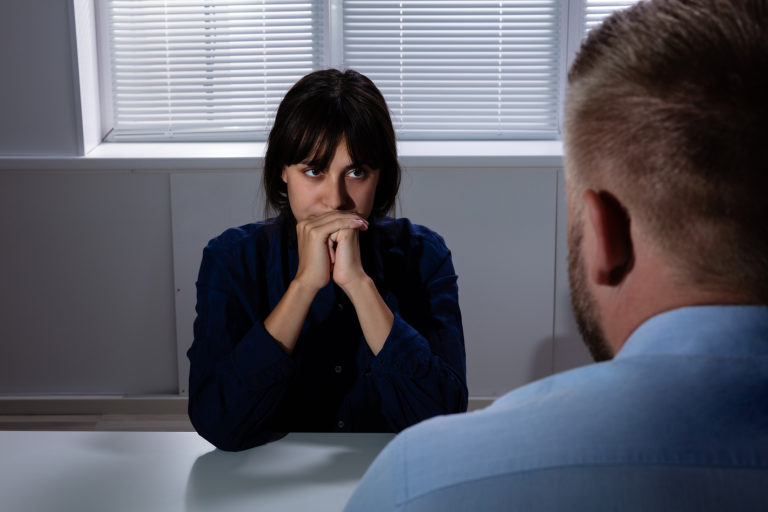 Police psychology — sometimes known as "police and public safety psychology" — is a field of psychology where experts aid in treating the physical and mental health of police officers, witnesses, victims, family members of police officers, public safety personnel, and others assist police personnel and public safety officials in the performance of their duties.
Additional responsibilities of these professionals include ensuring that police forces and personnel follow stringent codes of ethics, are competent and qualified, and have the support they need to keep the public safe. A police psychologist's responsibility is to apply psychological concepts to all police functions to provide clarity and facilitate successful outcomes in every circumstance.
Step 1: Complete a Police Psychology Degree
Although a doctorate isn't necessary to do the work of police psychology, a Ph.D. is required for an individual to hold the title of police psychologist. Since most colleges don't offer degrees in police psychology, many candidates first get undergraduate and graduate degrees in psychology to give themselves a strong foundation in this subject.
For example, a master's degree in forensic psychology, mental health counseling, or applied criminology could help a student be accepted into a respected doctorate program that could also include clinical psychology or forensic psychology coursework. Students who want to pursue a career in police psychology should enroll in a degree program with a law enforcement emphasis.
Associate's Degree – As mentioned earlier, you will not be able to become a police psychologist with an associate's degree, but you could use an associate's degree as an introduction to psychology to see if it's the right career for you. It will require two years of study.
Bachelor's Degree in Psychology – To get a doctorate in psychology, you'll first need to get a bachelor's degree. It will take you four years to acquire.
Master's Degree in Psychology – There are some careers available to those who settle on a master's degree in psychology, but typically you will want a doctorate if you want to become a police psychologist. Earning a master's degree will require that you get a bachelor's degree, and complete an additional two years of study.
Graduate Certificate in Psychology – While not a degree, a graduate certificate in police psychology or related study will help when it comes time to apply for positions as police psychologists. It will take less than one year to acquire, and is best used in combination with a doctorate.
Doctorate Degree in Psychology – To practice as a police psychologist, this is the minimum level of education typically required. You will first need a bachelor's degree or master's degree, an additional one to three years of study, as well as hours performed as an intern.
Step 2: Become Licensed as a Police Psychologist
The requirements for licensing as a police psychologist are fairly stringent. Despite the fact that no particular license is needed to work as a police psychologist, anybody who wants to call themselves a "psychologist" in any state must first have a master's degree before they can apply for a psychologist's license. Licensure involves passing an exam administered by the licensing board of the relevant state.
Internship / Practicum Experience
Police psychologist candidates must complete a post-doctoral internship or fellowship in police psychology consisting of at least 3,000 hours of work experience in police psychology, as well as one to two years of supervised training by a professional police psychologist.
Examination
The Association of State and Provincial Psychology Boards (ASPPB) oversees all U.S. states, and obtaining a license for police psychology involves passing the ASPPB's Examination for the Professional Practice in Psychology (EPPP). The EPPP examination, which consists of 225 questions, gauges students' knowledge of fundamental concepts in psychology, behavior, evaluation, diagnosis, and other key topics.
An applicant may then apply for a Ph.D. degree or, if this program has already been completed, for board certification in the area of Police & Public Safety Psychology, which is provided by the American Board of Professional Psychology (ABPP), after passing the EPPP exam and receiving a license. The applicant must finish a supervised internship (see above) and the Ph.D. program in order to be certified.
State Requirements
Although no specific license is required to function as a police psychologist, anyone wishing to call themselves a "psychologist" in any state must first obtain a master's degree before they can apply for a psychologist's license (see licensing, above). Passing the exam (see above) administered by the applicable state's licensing board is a requirement for licensure.
Step 3: Apply for a Police Psychologist Job
Police psychologists require a range of specific abilities and expertise to accomplish their work at the highest level, including:
• A thorough understanding of psychological principles
• An understanding of the roles played by public safety agencies and police departments and the stresses particular to law enforcement
• An understanding of normal and pathological reactions to trauma and stress
• Maintenance of officers', victims', witnesses', and others' privacy
• Use of discretion in handling private data and identities.
• Excellent powers of observation and analysis
• Compassion and patience without judgment, particularly when dealing with criminals and circumstances of wrongdoing
What Careers Can I Pursue With a Police Psychology Degree?
Although police psychologists are employed to carry out a variety of responsibilities, the four most common ones are assessments, therapeutic treatments, fitness for duty evaluations, and operational assistance.
Police psychologists have been evaluating police and public safety officer applicants for decades. It goes without saying that police forces must set a very high bar when recruiting new officers, but in reality, this is far easier said than done. Law enforcement agencies have used psychologists to evaluate potential personnel candidates since the middle of the twentieth century. Police psychologists recommend those applicants who appear to be a good psychological fit and exclude those who are unsuitable or who might even be hazardous for the job.
In a broad range of industries, such as construction or medicine, assessments of fitness for duty are conducted. However, in practically no case are these assessments more crucial than in law enforcement. Officers need to be evaluated to see whether they can continue their responsibilities after taking time off, experiencing a mental or physical setback, or performing poorly. They may not be able to return to work after a traumatic event, or they may be having problems in another part of their life that make it impossible for them to act in a safe and professional manner when carrying out police work. Police psychologists can help in all of these cases.
Finally, operational assistance is given by police psychologists. For instance, they'll often help with the paperwork associated with the recruitment, recruiting, vetting, assessing, and training of police officers.
Where Can I Work With a Police Psychology Degree?
Police psychologists are mostly hired by police forces and other public safety organizations. State and federal governments may also use their services for state and federal police forces. Police psychologists also have the option of entering consulting or private practices, either alone or in collaboration with other police psychologists.
The major responsibility of a police psychologist, despite the great number of their daily tasks, is to assist law enforcement personnel and contacts, including police officers, public safety officials, families, victims, witnesses, and members of the judicial and legal systems. On any given day, typical tasks could include:
• Educating policemen in fundamental psychology
• Implementing measures after a crisis
• Counseling for trauma, shock, sorrow, and loss
• Offering cognitive behavioral therapy (CBT) to police officers, employees, witnesses, and others
• Assisting police with stress management, particularly in covert circumstances
• Treatment and identification of mental health conditions
• Providing coaching for well-being
This is not an exhaustive list, but it gives an idea of the range of work responsibilities that a police psychologist could expect in a single month, week, or day.
Step 4: Learn About Police Psychologist Salaries
According to the BLS, median annual salaries for "all other" psychologists (a category that includes police psychologists) were $102,900 in the United States as of 2021. BLS reported that "all other" psychologists earn median annual salaries as high as $113,040 in Alaska and as low as $106,200 in Iowa, states that have some of the highest employment levels for this job category. In 2019, the average salary for individuals employed as psychologists by the federal government was around $94,670, while the average salary of those employed by states was $104,280.
The U.S. Bureau of Labor Statistics (BLS) projects that from 2019 until 2029, employment prospects for psychologists (including police psychologists) will grow at a rate that's comparable to the national average for all jobs.