How to Become a Career Counselor
As people increasingly switch jobs and entire vocational fields, they're relying on career counselors more and more. Career counselors help clients determine which types of jobs they'd enjoy, find profitable, and qualify for.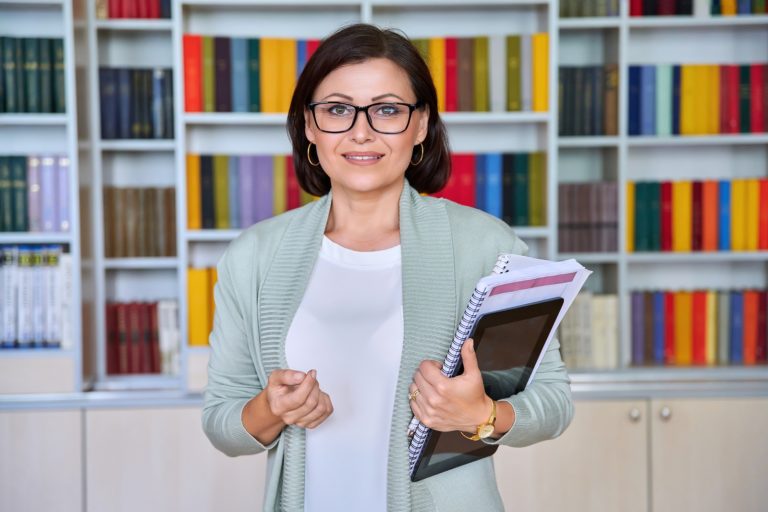 Step 1: Complete a Career Counselor Degree
The first step toward becoming a career counselor is academic work. You'll need a bachelor's and a master's degree, and might start with an associate degree:
Associate Degree: An optional two-year degree that may count toward your bachelor's requirements. Pursuing an associate at a local community college or online school could help you save money, and possibly qualify for more competitive bachelor's programs if you currently have a poor academic transcript. An associate degree would need to count toward your bachelor's program to be useful. The major chosen doesn't matter, so long as the program's courses will transfer and satisfy the course requirements of your bachelor's program.
Bachelor's Degree: A four-year bachelor's degree is required to apply for master's programs, and it'll be expected when you apply for jobs. You can start a bachelor's immediately after high school.
You can apply to master's programs with any type of bachelor's degree. Majoring in a field such as behavioral science, social science or human services may make you more competitive.
Master's Degree: A master's degree in counseling or similar is generally required for certification, and career counselors are certified counselors. You'll have to complete a two-year master's degree in counseling. Most master's programs include a practicum component, which may be as much as 600 hours. This is distinct from post-school supervised hours.
Step 2: Become Licensed as a Career Counselor
To become licensed, most states require counselors to complete a minimum number of supervised counseling hours. The number of hours required can range from ~1,500 to ~3,000, depending on your state. A large portion of those must include working directly with clients.
Counselors typically complete their supervised hour requirements over one to three years, working under the supervision of a licensed professional counselor (LPC). The vast bulk of this work should be in a career counselor setting.
Licensing Examination
States require counselors to pass a licensure exam. The most common exam is the National Counselor Exam, but some states alternatively accept exams such as the National Clinical Mental Health Counseling Exam. A few states have their own, additional exam.
All counselors normally take the same licensure exam, regardless of specialization.
State Requirements
While most states require a relevant master's degree, post-school supervised hours, and a licensing exam, specific licensure requirements vary between states. Be sure to check the specific requirements of the state where you intend to work.
Step 3: Apply for a Career Counselor Job
Career counselors are employed throughout the country and in several different settings. There's no shortage of jobs in the field, and the field is growing as company loyalty disappears.
What Careers Can I Pursue With a Career Counseling Degree?
A career counselor degree will prepare you for work in this particular field of counseling. You'll likely use qualitative assessments, quantitative aptitude tests, interest inventories, and personality tests, in order to help clients determine what type of work they'd be good at and enjoy. You'll also have to apply your own knowledge of the job market, reviewing clients' academic and professional work in light of what employers ask for.
Where Can I Work With a Career Counselor Degree?
Career counselors apply their expertise in a variety of settings. Nearly half of the career counselors work in public or private schools, including elementary, middle, and high schools. A third work at colleges or universities.
The remaining 8% are employed in other settings, such as nonprofit organizations, career centers, employment agencies, social assistance facilities, and prisons. Only a small number of career counselors are in private practice.
Notably, the work schedules in almost all of these settings are fairly standard. There's little need for late-night or weekend career counseling in most cases.
Step 4: Learn About Career Counselor Salaries
The Bureau of Labor Statistics (BLS) forecasts that career counseling will grow 10% from 2021 to 2031. This is faster than most jobs, and the salaries for these jobs are competitive.
Career counselors and advisors earn a median annual salary of $60,510 ($29.09 per hour). The middle 50% make between $47,390 ($22,78 per hour) and $72,210 (37.12 per hour). Less than 10% break the six-figure mark.
Salaries are highest in elementary, middle, and high school settings. Salaries in all other educational settings tend to be around $49,000, and those working outside of education generally earn substantially less. The select few who approach six figures account for almost all career counselors who are in private practice.