How to Become a Comparative Psychologist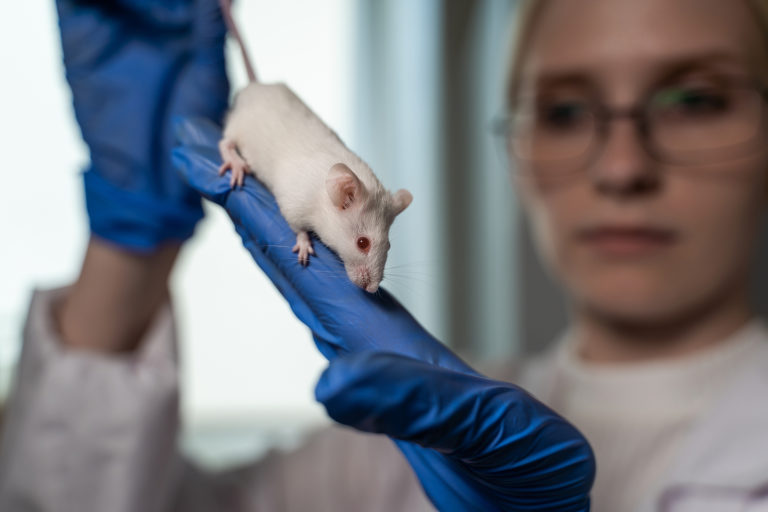 In order to become a comparative psychologist, one must study the behavioral order of all living organisms. This occupational interest involves comparing and contrasting animals, plants, and humans. Comparative psychologists also take into account bacteria and fungi in relation to the larger scope of psychological nature.
For those who are interested in animals and curious about how humans relate to those species that are lower on the food chain, comparative psychology may be the answer. A comparative psychology education is typically ongoing, with the hope of earning a doctorate degree at the end of the line.
However, someone with entry-level comparative psychologist training will be ready to work in the field. Learn more about what you need to do to become a comparative psychologist with a degree.
Step 1: Complete a Comparative Psychology Degree
A comparative psychology degree is almost required for employment in this field. Here are the types of degrees you can expect to pursue on your way to becoming a comparative psychologist:
Associate's Degree – An associate's degree is not commonly offered for this field of psychology, but general psychology associate's degrees are available
Bachelor's Degree – A psychology bachelor's degree is generally accepted as an entry-level degree for a comparative psychologist; takes four years
Master's Degree – A master's degree in psychology, sometimes with a comparative psychology concentration, provides an advanced level of specialized education; ranges from one to three years to finish
Doctorate Degree – The most common degree pathway for a comparative psychologist; involves approximately 10 years of independent study to gain a PsyD or Ph.D. in Psychology (sometimes available with a comparative psychology concentration)
Step 2: Become Licensed as a Comparative Psychologist
To get started in a career as a comparative psychologist, focus on getting licensed. This involves going to a postsecondary school for training. Most colleges and universities offer training that is compatible with certification and licensing as a comparative psychologist.
The school programs typically train toward a certification exam in psychology. While there are no specialized certificate exams for comparative psychology, students may be able to sit for board exams in mental health or general psychology. However, certification is not required for licensing in this area of psychology.
In order to work as a comparative psychologist, you will need to get a license as a psychologist. This will involve contacting the state department of health or the state department of psychology to apply for the license.
While certification exams are not required, an internship or practicum is expected by most employers. They want to see that candidates for employment have in-person experience in the field. This comes from an internship or professional practicum experience.
Internship / Practicum Experience
Supervised in-person experience is recommended for most employment opportunities and choosing a good internship can lead to a career after graduation.
Some places that may offer internships are:
Examination
Certification exams are not required for employment by comparative psychologists
State Requirements
Determine the state where you plan to work as a comparative psychologist if you are moving out of state for employment.
Look up state licensing and certification exam requirements with the state department of psychology or health.
Sit for a certification exam, if desired.
Pay the fees when submitting the application for a comparative psychologist license.
Plan on renewing any license within one to two years.
Step 3: Apply for a Comparative Psychology Job
Now that you have trained to become a comparative psychologist, it is time to find a job. There are several ways to apply for a job in this field. Start by finding an applicable employer in the area where you want to work. To find job openings, you may need to reach out to companies or organizations that may be interested in hiring a comparative psychologist.
You might even need to market your specialization in comparative psychology to businesses that could use your services. Whether you choose to work for yourself or for an employee, both newspapers and online job boards can help you find your first job as a comparative psychologist.
What Careers Can I Pursue With a Comparative Psychologist Degree?
Where Can I Work With a Comparative Psychologist Degree?
Research institutions, including universities and schools
Wildlife sanctuaries, such as with wolves, pandas, or wild horses
Human therapy centers offering horse or equine therapy
Sports gyms working with teams and groups
Step 4: Learn About Comparative Psychologist Salaries
A comparative psychologist earns $69,440 a year in an entry-level position, according to Salary Expert. At the upper end of the pay scale with experience, a senior comparative psychologist earns $122,778 annually. This is based on a national average and compares the least and highest salaries for all 50 states.
However, that is twice as much per year, which tips the scales for students interested in this field of psychology. The more time and experience you put into the job means quite an increase in salary over the course of your career.
Compare this to the annual salary of a psychologist, which is $81,040 according to the Bureau of Labor Statistics. A comparative psychologist can use their specialization to earn more money if they work for long enough to reach the senior level.
As a result, choosing to pursue comparative psychology training may be a good move for someone stuck in a general psychology career. There is the opportunity to earn more money with this advanced specialization as a psychologist.