How to Become a Geropsychologist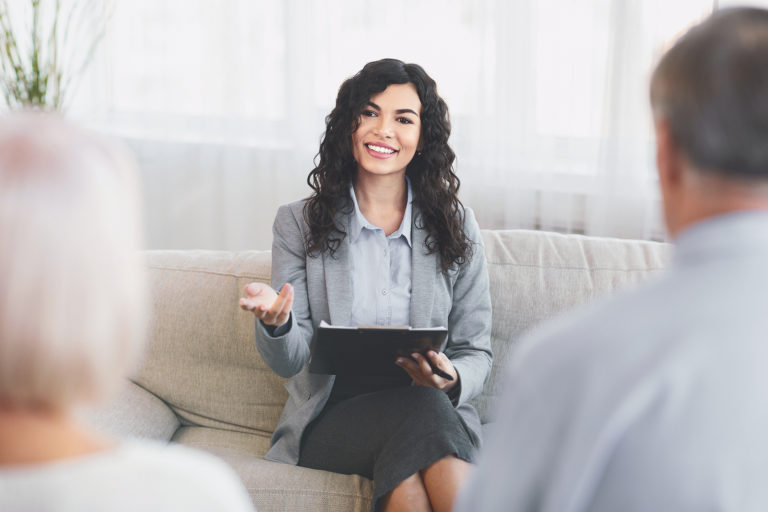 If you love working with older adults, becoming a geropsychologist is a great way to help this population stay mentally healthy as they age. In this degree field, you'll learn how aging affects mental health, and you'll learn the strategies necessary to help people in this population maintain positive relationships, keep a strong sense of purpose, and overcome the issues that make it tough for people to stay happy as they grow older.
Step 1: Complete a Geropsychology Degree
In order to become a geropsychologist, you'll need to go through many years of training. Most people who become geropsychologists need to go through ten to twelve years of schooling. Some people go through their schooling all at once, while others take breaks in between geropsychology degrees to work or pursue other career goals. Talking with an advisor at your school can help you decide what path to a degree makes the most sense for you.
Bachelor's Degree – You'll need to get a four-year bachelor's degree before you move forward with your geropsychology program. While many people who are interested in working in the mental health field get their degree in psychology, this isn't always necessary. Earning a degree in a related field, such as sociology or anthropology, can be helpful, and may also help you when it's time to apply to graduate school.
Master's Degree – You don't necessarily need a master's degree to become a geropsychologist, but it can be smart to earn this degree prior to entering your doctorate training. With a master's degree, you'll be able to work as a counselor, which can help give you the experience that may help you get into the graduate program of your choice. It's a good idea to get your master's in counseling or social work, as this will give you the field experience that can help you as you enter your doctorate program.
Graduate Certificate – Earning a graduate certificate in geropsychology can help you land a job where you counsel older adults. This may help you get into the doctoral program of your choice. Graduate certificates can usually be completed in 2 semesters, and often require a master's degree .
Doctorate Degree – Earning your doctorate degree (a Ph.D. or PsyD) will be the final step in becoming a geropsychologist. Here, you'll have the opportunity to work closely with faculty members, conduct research, and get the field experience that you need to confidently move forward in your career.
Step 2: Become Licensed as a Geropsychologist
Becoming licensed as a geropsychologist is key to being able to practice, and you'll need to check the specific requirements in your state, as these can differ depending on your location. Here, we've outlined the general steps that you'll need to take to earn your license to practice.
Internship / Practicum Experience
First, you'll need to go through several years of internship and practicum experience as a psychologist. While you do not necessarily need to work in geropsychology, doing so can help you with your practice moving forward. You'll also need to take at least two graduate level courses in geropsychology to allow you to earn your licensure within the specialty area.
Most students spend about twenty hours per week working in their practicum over the course of earning their degree.
Examination
You'll need to pass the Examination for Professional Practice in Psychology, also known as the EPPP, to earn your doctorate degree.
Here's what you need to know:
The test consists of 225 multiple-choice questions
You'll have just over four hours to complete the test
You'll need to score at least a 70% in order to pass
The exam fee is $450 (may be more in some states)
Enrolling in a test-prep course can be a smart move to help you get ready for the EPPP.
State Requirements
You'll need to delve into your state requirements to make sure you're fully qualified to apply for licensure. Each state's requirements can differ slightly, so checking your state's board of psychology for requirements is a smart move.
Step 3: Apply for a Geropsychology Job
Earning a degree as a geropsychologist qualifies you to work in several different environments.
What Careers Can I Pursue With a Geropsychology Degree?
As a geropsychologist, you'll be able to work as a counselor and psychologist with older adults. Since geropsychology is a specialty, you may also work with younger adults if there is not a high need for mental health services for older adults in your area.
Where Can I Work With a Geropsychology Degree?
As a geropsychologist, you'll be able to work in nursing homes, senior centers, counseling facilities, and you'll also have the option of opening a private practice, if you'd prefer to make your own policies and hours.
Step 4: Learn About Geropsychology Salaries
Currently, the median annual salary for a geropsychologist is around $82,000 per year. The growth rate for the field is about average for all careers in the United States. Your salary will differ depending on your education, experience level, and the cost of living in your area.