How to Become a Cultural Psychologist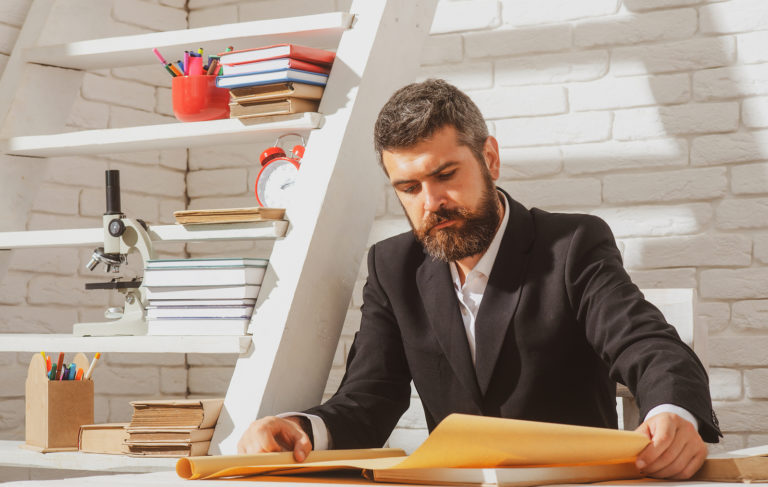 Cultural diversity is frequently talked about. As a result, a new psychology interdisciplinary field has emerged: cultural psychology. Its focus is on how cultural practices influence individuals' attitudes and ideas. It blends psychology with anthropology, sociology, and other schools of thought.
Cultural psychologists generally conduct research at educational institutions. They may help form public policy on issues of poverty. They may research what drives the moral and ethical behaviors of individual cultures.
The path to becoming a licensed cultural psychologist requires a doctorate degree, either a Ph.D. or a Psy.D. Supervised hours working in the field are also required. There are careers available that do not require a license, only a degree.
Step 1: Complete a Cultural Psychology Degree
There are several psychology degree options available to students interested in this pathway. To become a cultural psychologist, you must first earn a bachelor's degree in psychology or a related subject. There are psychology jobs available at this level, but most people who are serious about pursuing a career in cultural psychology continue their education to the graduate level and beyond.
Associate's Degree. You can earn an associate's degree in psychology as a step toward your eventual doctorate degree in cultural psychology.
Bachelor's Degree in Cultural Psychology. This degree is required for you to be accepted in the next phase of your education which is to earn a master's degree in cultural psychology. A bachelor's degree in general psychology is also acceptable.
Master's Degree in Cultural Psychology. Your master's may be in general psychology or coursework in topics such as social change, counseling, and sociology, for example. It generally takes between one and three years to earn this degree. There are many jobs available to you after you earn your master's degree in the psychology field, but to be a licensed cultural psychologist, you need to earn a doctorate; either a Ph.D. or a Psy.D.
Graduate Certificate. A graduate certificate in psychology is typically earned in less than two years and can help psychology students specialize. A master's degree is generally required as a prerequisite.
Doctorate Degree. It generally takes about five years after the master's degree to earn the doctorate (Ph.D. or PsyD). Most people work in their specialty field while they are earning their psychology doctorate, usually through an internship. In some cases, it is the only way to receive specialized training in cultural psychology.
Step 2: Become Licensed as a Cultural Psychologist
Not all cultural psychologists need to be licensed. Only those who are involved with working with clients in a clinical or counseling setting need to be licensed. However, all states typically require licensing before a person can call themselves a psychologist. Typically this is done through a combination of work hours and exams.
Internship and Practicum Experience
All states require supervised work hours through an internship. The number of hours varies by state ranging from 1,500 to 6,000 hours. Not all of these hours must occur after you obtain your doctorate. Depending on the state, the supervised hours you work while working toward your doctorate may count.
A licensed psychologist or psychiatrist must supervise the hours. You can also enroll in an internship approved by, and overseen by, the APA.
Examination
Passage of the Examination of Professional Practice in Psychology (EPPP) test is required to become certified. You can take this test up to four years after you earn your doctorate. It is recommended that you take this test as soon as possible after your complete your doctorate. If you do not pass, you can retake the test up to four times in a 12-month period. It costs $600 to take the test and an additional $87.50 for the testing site. You can purchase practice tests for $64.50.
State Requirements
Psychology licensing requirements vary by state, but almost all states require:
A Ph.D. or Psy.D. is required from a regionally accredited college or government-chartered institution. Some states require the degree to have been earned at an APA-accredited program. If your degree is not from one of these, the testing board may individually evaluate the curriculum of your institution.
All states require you to renew the licenses. The renewal requirements vary, but all require continuing education (CE) hours. For example, California requires renewal every two years. You must earn 36 CE hours to renew your license.
Step 3: Apply for an Applied Psychology Job
Now that you've obtained your degree and certification, it's time to apply for a job in your field. A great place to start is with a local newspaper or online job boards.
What Careers Can I Pursue with a Ph.D. or Psy.D in Cultural Psychology?
Several options are available for those with a doctorate in cultural psychology. Some examples of career options are:
Writer on the topic of cultural psychology
Where Can I Work With an Applied Psychology Degree?
Schools, colleges, and universities
Human resource departments
Healthcare facilities and hospitals
Step 4: Learn About Cultural Psychologist Salaries
The Bureau of Labor Statistics which provides information about various careers, including psychologists, does not provide salaries for specialty areas.
The median pay for a psychologist was $81,040 annually. This means 50 percent of psychologists earned more and 50 percent of psychologists earned less.
Psychologists whose earnings were in the lowest 10% earned less than $47,850.
The highest 10% earned $133,890.