How to Become a Psychological Anthropologist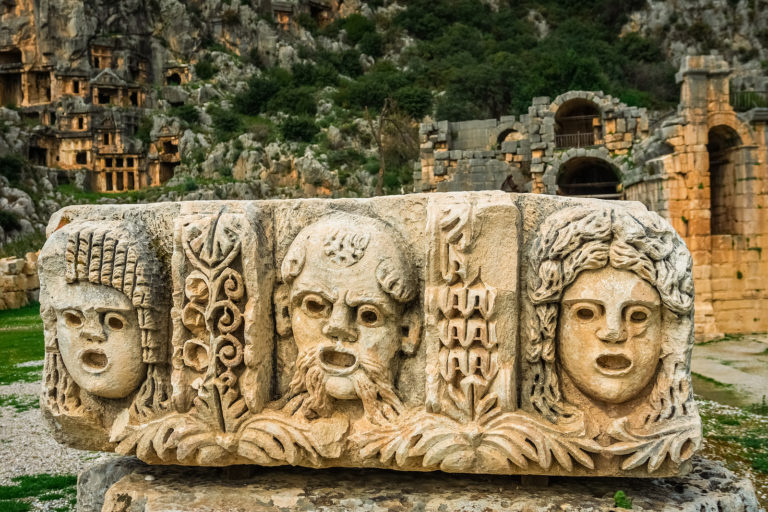 Psychological anthropology is a subfield of anthropology. The field is devoted to the way that cognition, emotion, and motivation are shaped within sociocultural settings. It also concerns the psychological factors that are important for expression and for cultural learning.
Psychological anthropology explores how psychology and culture have an effect on each other. It looks at the interplay at both individual and group levels. A contributor to the Oxford Bibliographies indicates that areas of interest in the field include personal identity, consciousness, emotion, and cognition. The other areas of interest include memory, motivation, mental health, and madness.
The vast scope of psychological anthropology is one reason that some students may be drawn to the field.
Step 1: Complete a Psychological Anthropology Degree
Completing a degree to become a psychological anthropologist is likely to require earning a degree in a similar field. Advanced degree programs may offer psychological anthropology as a specialization or concentration.
Associate's Degree – An associate's degree takes two years to accomplish and covers the surface level of education a psychological anthropologist will need.
Bachelor's Degree – A bachelor's degree covers the basic level of education you will need as a psychological anthropologist. It will take four years to accomplish.
Master's Degree – Usually the minimum level of degree a psychological anthropologist will need to start their career. It will require a bachelor's degree, and two additional years of study.
Graduate Certificate – While not a degree, a graduate certificate will help you narrow down your studies to gather a closer look at a particular specialization such as psychological anthropology. It will take you a year or less to complete.
Doctorate Degree – The highest level of education a psychological anthropologist can attain. A PhD will require a bachelor's degree or a master's degree, three to six years of additional study, and a number of hours working in an internship.
Step 2: Become Licensed as a Psychological Anthropologist
There is no specific licensure for working as a psychological anthropologist. All states require licensure to work as a psychologist. Students must make sure that any degree program that they enroll in is an accredited program by the American Psychological Association.
Internship/Practicum
Students must complete field experience or a practicum to become licensed as a psychologist. Students who enroll in a graduate anthropology program must also complete a required practicum or field experience.
Students may work at agencies or at clinics while completing an internship, practicum, or field experience, under the supervision of practicing psychologists or anthropologists.
Examination
There is no required examination for becoming a psychological anthropologist. Students must complete the exams required for their degree, and the Examination for Professional Practice in Psychology exam, which is required by the American Psychological Association if they become a psychologist.
State requirements
The state requirements vary for students who want to become psychological anthropologists. The Association of State and Provincial Psychology Boards describes the different requirements for each state.
The American Psychological Association also explains the requirements for students who want to become psychologists. Completing a doctorate degree and passing the exam are not the final requirements. Students who complete the educational requirements must work under the supervision of a licensed psychologist for one or two years.
Psychologists must renew their licenses and pay the required license renewal fee. They must complete the required continuing education hours.
Step 3: Apply for a Psychological Anthropologist Job
A variety of career options are open to psychological anthropologists. The type of degree that a person has, the concentration that a student chooses, and where they express their interests are likely to have a role in the careers available to students who want to use their knowledge and skills to work in psychological anthropology.
What Careers Can I Pursue with a Psychological Anthropology Degree?
There are many careers available to psychological anthropologists, which include:
Mental health professional
Where Can I Work with a Psychological Anthropology Degree?
Psychological anthropologists work in the U.S. or abroad. Some psychological anthropologists work in educational settings, while others work for corporations. People who have a psychological anthropology degree work for governments and law enforcement agencies. They work at non-profit agencies, for medical or mental health facilities.
Work at archeological sites or agencies that study the remains of people discovered during archeological digs. Work at community centers or agencies that focus on a specific ethnic group. The psychological anthropologist applies psychological principles to the group's cultural setting, rituals, upbringing, and that group perceptions related to emotions and behaviors.
Step 4: Learn about Psychological Anthropologist Salaries
The salary of a psychological anthropologist varies, based on where the person is in their career. A person just starting their career makes less than someone who has several years of experience. The location also makes a difference in salary.
Salary Expert expects the salary of a psychological anthropologist to increase by 11 percent by 2027. The estimated salary will be $89,117 in the U.S.