Online Marriage and Family Therapy Degrees and Programs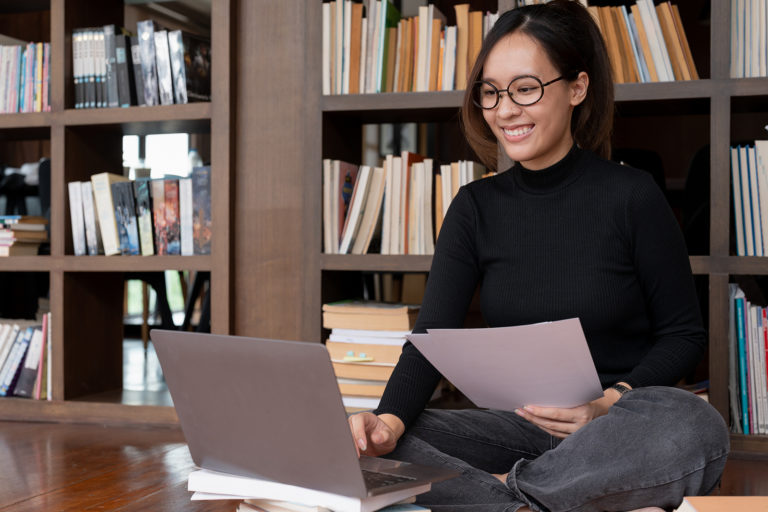 Marriage and family therapists provide talk therapy and mental health assistance with a focus on family and relationship dynamics. They can help families and couples maneuver emotional experiences like divorce in addition to teaching relationship and life skills. A marriage and counseling therapist may work with individual clients, but their perspective remains on family units and marriage partnerships.
You need a master's degree from an accredited educational program to begin a career as a marriage and family therapist. While it's common for therapists to secure a bachelor's and master's degree in psychology, there are some related degree fields that are acceptable for future marriage and family therapists.
You can find many marriage and family therapy degrees available in an online format. To learn more, see the sections below.
Choosing the Right Online Marriage & Family Therapy Degree Program
An online master's in psychology is the most common degree for marriage and family therapists. It's important to select an accredited program to ensure you have the knowledge needed to pass the licensing exam in your state. Many employers also look for therapists with degrees from accredited programs, so you may limit your job opportunities if your program isn't accredited.
Counseling and therapist educational programs are accredited by one of the following organizations:
Let's take a brief look at each degree that you may need to become a marriage and family therapist.
Bachelor's Degree
You can't legally secure a job as a marriage and family therapist with just an online bachelor's degree, but you still need this degree to get to the master's level. Most students complete a bachelor's in psychology program, but you can select virtually any other major and then specialize in the right field when you complete your master's degree. Check with your preferred master's degree program to see what bachelor's degrees are accepted.
Many bachelor's of psychology degrees include around 120 credit hours and are easily completed within four years. Some schools offer both the Bachelor of Arts in Psychology and the Bachelor of Science in Psychology. The difference is in the type of courses included in the program. Bachelor of Arts programs often allows students to select a variety of elective courses while Bachelor of Science programs include more science and math courses.
Master's Degree
An online master's degree in marriage and family therapy is the most applicable degree for this job, but some students also pursue a master's in psychology with an intention of specializing in marriage and family therapy. This is the degree needed to successfully pass the state licensing examination and start working as a marriage and family therapist.
Most online marriage and family therapy master's programs are easily completed within three years. Some schools may have accelerated programs that are completed within a year or two when you attend full-time.
Doctorate
You don't need a doctorate degree to become a marriage and family therapist. Some students choose to complete a doctorate program in psychology with hopes of elevating their careers to the psychology level.
What Marriage and Family Counseling Degree is Right for Me?
| | | | | |
| --- | --- | --- | --- | --- |
| | Bachelor's Degree | Master's Degree | Graduate Cert | Ph.D. or PsyD |
| I am interested in gaining entry-level experience in marriage and family counseling | x | | | |
| I want to get started in my marriage and family counseling career before I pursue more education | x | | | |
| I want to become a licensed professional counselor | | x | | |
| I want to pursue or switch to a niche counseling specialty | | x | x | |
| I already have a counseling degree and want to gain specialized knowledge | | | x | x |
| I want to work in academia, administration, or clinical practice | | | | x |
Marriage & Family Therapy Degree Program Curriculum
An online marriage and family therapy curriculum covers a variety of therapy-related coursework, including theories, laws, ethics, research methods, and psychopathology. Topics like couples therapy, human sexuality, and group therapy are common as well. The goal is to produce therapists prepared to serve a diverse population with a variety of family and relationship dilemmas.
The number of credit hours required to complete a program in this field varies by school, but the following averages will give you some idea of what is required:
Bachelor's Degree: 120-126 credit hours
Master's Degree: 45-60 credit hours
Marriage & Family Therapy Degree Program Clinical Requirements
Most states require new marriage and family therapists to complete clinical and/or supervised work hours in order to gain hands-on experience. For instance, North Carolina requires therapists to complete 1,500 hours of clinical experience. Students can complete up to 500 of those hours as graduate students. The rest is completed after graduation.
Each school has its own process for placing students, and that's something students should consider when selecting online marriage and family therapy degree programs. Because you will not be on campus, your program will likely work with you to find clinical opportunities in your own community.
List of Marriage and Family Therapy Degree Programs
Looking for an online or campus-based marriage and family therapy degree program near you? Browse our state-by-state school listings below.
Jump to Your State Listings
Alabama
California
Colorado
Connecticut
Florida
Georgia
Hawaii
Illinois
Indiana
Iowa
Kansas
Kentucky
Louisiana
Maryland
Minnesota
Mississippi
Missouri
Montana
Nevada
New Hampshire
New Jersey
New York
North Carolina
Oklahoma
Oregon
Pennsylvania
Rhode Island
South Carolina
Tennessee
Texas
Utah
Virginia
Washington
West Virginia
Wisconsin
Are we missing your school's program or need to update information listed? Please contact us so we can make the necessary changes.